JEMA Beauty – A Long Island Med Spa
Laser Hair Removal, Skin Tightening and Microdermabrasion in Nassau County
Years ago, skin rejuvenation was mostly restricted to wishes and household products like olive oil and cucumber slices. Fortunately, for those who want to maintain their skin health and youthful appearance now, there are a great many procedures and products that refresh and refine your skin and help you to maintain your optimal beauty. JEMA Beauty Medical Spa by Brian D. Cohen, M.D. is a state-of-the-art medical spa — Med Spa — helping women and men throughout Nassau County and Long Island treat their skin as it deserves to be treated, since it is, after all, the largest organ in the body.
JEMA Medspa Is a Comprehensive Skin Care Center
No matter what your skin type, color and particular skin problem you may have, Dr. Cohen's medical spa offers the very latest technological advances and the newest, most complete selection of skin products you'll find anywhere. He and his friendly, well-trained staff will provide you with a broad range of nonsurgical, noninvasive options to improve your appearance and give you that healthy glow we're all looking for.
You're in Safe Hands at JEMA Beauty
When you come to JEMA Beauty, you are not dealing with a purveyor of beauty products, but rather with a medical specialist and certified aestheticians. The products and treatments offered at the Med Spa are scientifically developed and entirely safe. Since you will be cared for in a medical facility, you don't have to worry that any method or product has not been fully tested and approved. All of our products are fragrance-free, hypoallergenic, paraben-free and organic.
Procedures Used at Our Med Spa
As noted, we perform a number of aesthetic procedures. All are easily administered and easily received, and all produce excellent results. We offer a variety of facials and will help you assess which is best for you. Facials of all kinds exfoliate the dead skin cells on the surface to reveal the younger, healthier skin underneath.

PlasmaPen USA
Delivers plasma gas which aids in contraction of the skin tissue and causes thermal disruption to the dermal solar elastosis and fibroblasts which stimulates collagen. Also, activates important protein in the dermis and growth factors. This treatment is recommended for fine lines, crows feet and skin laxity.
The Sciton JOULE™ – Forever Young BBL™
Recently added to our repertoire, this laser device offers a wide array of procedures from a single system. It is the world's first OptiPlex™ platform that allows three different methods of laser treatment. It produces a refreshed appearance by targeting signs of aging and sun damage with a handheld tool. When used as part of the IPL Photofacial below, it yields remarkable results in 4 to 6 sessions.
IPL Photofacial – Forever Young is a gentle, non-abrasive and noninvasive therapeutic treatment we offer at JEMA Medspa. Using Intense Pulsed Light (IPL) and now the latest BroadBand Light of the Sciton JOULE™, this photofacial can make a marked improvement in the appearance of your face, hands, and body by reducing signs of sun damage, rosacea and brown spots. Beyond that, IPL Photofacial can be successfully used to reduce fine lines around your eyes and mouth, mild acne scars, and dark circles under your eyes.
Forever Young BBL, another type of rejuvenation used in our Medical Spa, also removes many skin imperfections, including: age spots, freckles, redness, and visible capillaries. It can also be used to decrease the amount of unwanted hair and even to control active acne.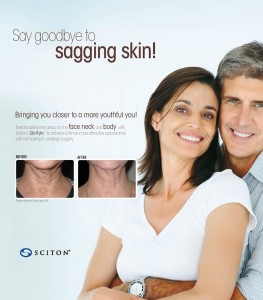 Laser Skin Tightening – Sciton's SkinTyte™
Because one of the most obvious signs of aging is loose skin, lifting and tightening the skin provides a more youthful appearance. Treatment with Sciton's SkinTyte™ lessens the visible presence of wrinkles and makes your skin look as firm as it did when your body produced more collagen and elastin. Though usually used on the cheeks and neck, laser tightening can also be used on other areas of the face and body that sag due to aging.
The HydraFacial™ is the only procedure that combines cleansing, exfoliation, extraction, hydration and antioxidant protection. Because of its multi-faceted approach, this method is excellent for treating fine lines, wrinkles, congested pores, oily and acne prone skin, hyperpigmentation and brown spots, rosacea, and dry skin. If you have a number of these problems, they can all be treated simultaneously.
Laser Hair Removal
Unwanted hair is a problem for almost everyone at some point. For those of us who have spent too much time and incurred too much discomfort shaving, waxing, tweezing, and perhaps having electrolysis on sensitive areas of our body, laser hair removal is a wonderful solution. At JEMA Medspa we use high-energy pulses of light to remove hair from anywhere you don't want it — your face, legs, back, bikini line — all without causing your skin any damage. The laser emits light and heat that warm the hair follicles beneath the skin until they loosen and fall out.
Other Treatments Offered by Our Med Spa
In addition to the many kinds of facials and laser treatments we offer, you can also come to our Medical Spa for:
Brow and lash tints to define your eyebrows and lashes to illuminate your eyes
Chemical peels to remove skin irregularities and renew the smooth texture of your skin
Microdermabrasion to remove a thin layer of skin, improving texture and tone
Microblading (eyebrow embroidery) to highlight and enhance your eyebrows
Microneedling (collagen induction therapy) to balance skin tone, reduce pore size and reduce the noticeability of scars
PRP (Platelet Rich Plasma) to speed up the healing process and stimulate cell growth — typically used in combination with micro-needling and face rejuvenation
The Outstanding Medical Skin Care Line of JEMA Beauty.
In addition to all the services our Med Spa provides, we carry a complete line of medical grade skin care products. Our trained aestheticians will assist you in working out the optimal daily skin regimen for you. You will be shown how to treat your skin in a professional manner by using the appropriate cleanser, exfoliating cream, toner, moisturizer, night cream, and sunscreen to keep your skin radiant.
Advantages of Treatments at JEMA Beauty Medical Spa
Our Medical Spa patients, both men and women, are delighted to discover that they can refresh their appearance without invasive surgical procedures like liposuction or facelifts. They can look firmer and younger without the pain, high cost and downtime such procedures require.
When you come to our Med Spa, your treatments will be crafted to your particular needs. We always give you the time and attention you deserve, tailoring our treatments to the targeted location and employing the appropriate level of laser exposure for your skin type, condition and degree of sensitivity.
While many of our treatments require several visits, you will experience long-lasting positive effects; some will be permanent. All this with no recuperation time and with gradual, natural improvement to your appearance. Contact JEMA Beauty Medical Spa by Brian D. Cohen, M.D. for a consultation and find out the many ways our Med Spa can revitalize your skin.